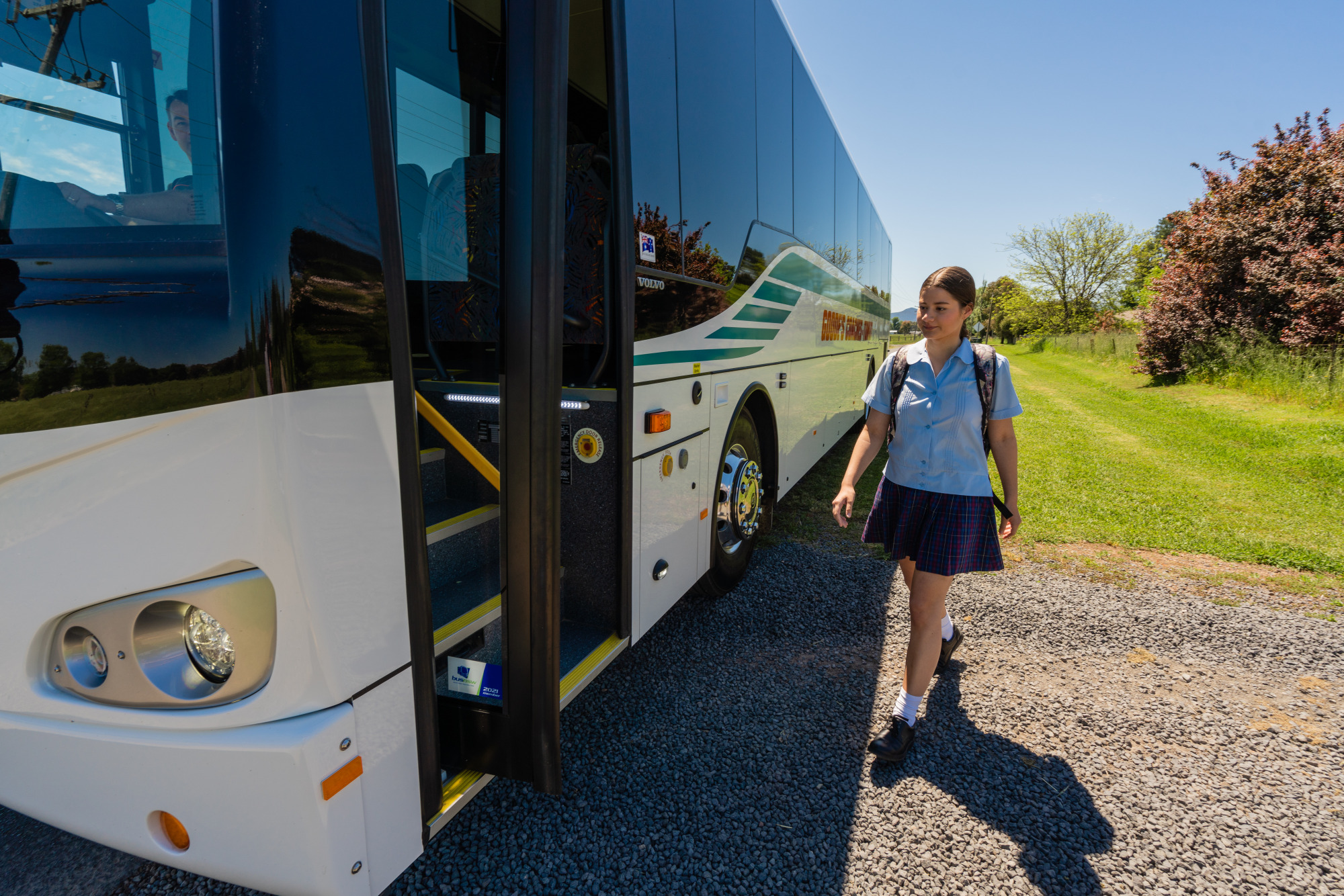 Goode's Coaches provides safe and reliable transport to hundreds of students each school day in the Snowy Valleys and the Cootamundra-Gundagai Shires. Our school buses service the following local schools: McAuley Catholic Central, Tumut High, Tumut Infant and Primary, Franklin Public, Snowy Valleys School, Adelong Public & St Joseph's Adelong.
School bus services
Our school services run from the following areas:
Batlow to Tumut
Brungle to Tumut
Bondo to Tumut
Gilmore to Tumut
Lacmalac/Goobragandra to Tumut
Talbingo to Tumut
Tumut Plains/Blowering to Tumut
Yaven Creek / Ellerslie to Tumut
Yaven Creek / Ellerslie to Adelong
Mt Horeb to Tumut
Wondalga/Adelong to Tumut
Tumut Town
Tumorrama to Tumut
Gundagai to Tumut
* Passengers other than students are always welcome to commute on the services.
Eligibility for Free Student Transport:
Eligibility for free bus travel is determined by the Transport NSW and is based on the student's school year and the distance from their home to school. The following criteria applies:
K-2 travel for free regardless of distance.
Years 3-6 students must reside 1.6 km, taken in a straight line, from school.
Years 7-12 students must reside 2.0 km, taken in a straight line, from school.
TAFE students must reside 3.2 km, taken in a straight line, from the campus, be under 18 years of age at start of year and be enrolled for a minimum of 20 hours per week.
To apply for free student bus travel click: Here
For help with any issues regarding school bus travel please contact our office.