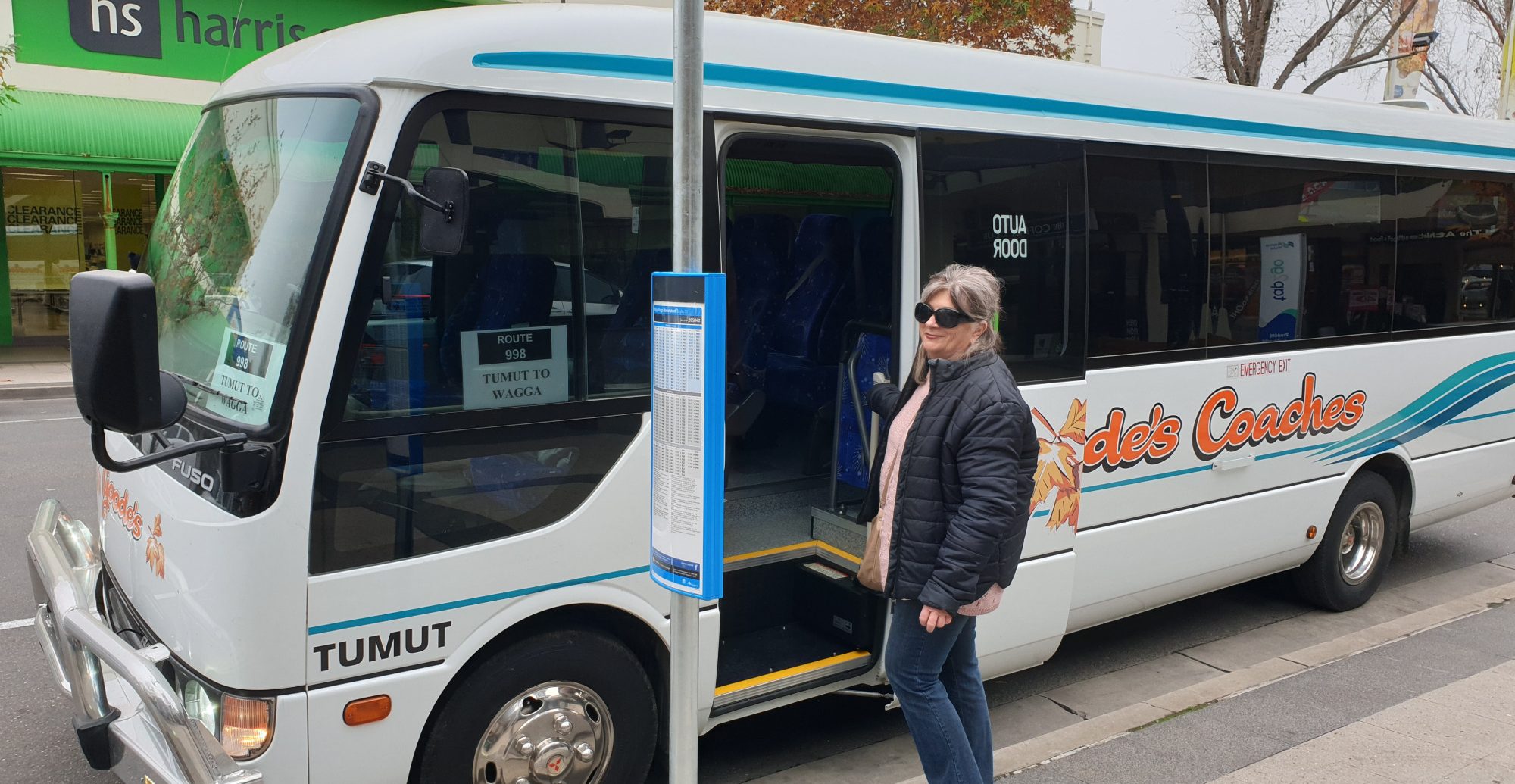 Our return bus service between Tumut and Wagga operates every Wednesday – excluding public holidays.
It's easy and affordable. Simply book your seat on the form below, sit back, relax and let us do the driving!
Discounted fares for children and concession card holders (including the $2.50 RED ticket)
Space for shopping and prams
Connect at Wagga with train services to Sydney and Melbourne Due to COVID-19, services will be running at a reduced capacity. Plan and book your trip early.
Bookings are essential and can be made here on the form below or by calling us on (02) 6947 2636.